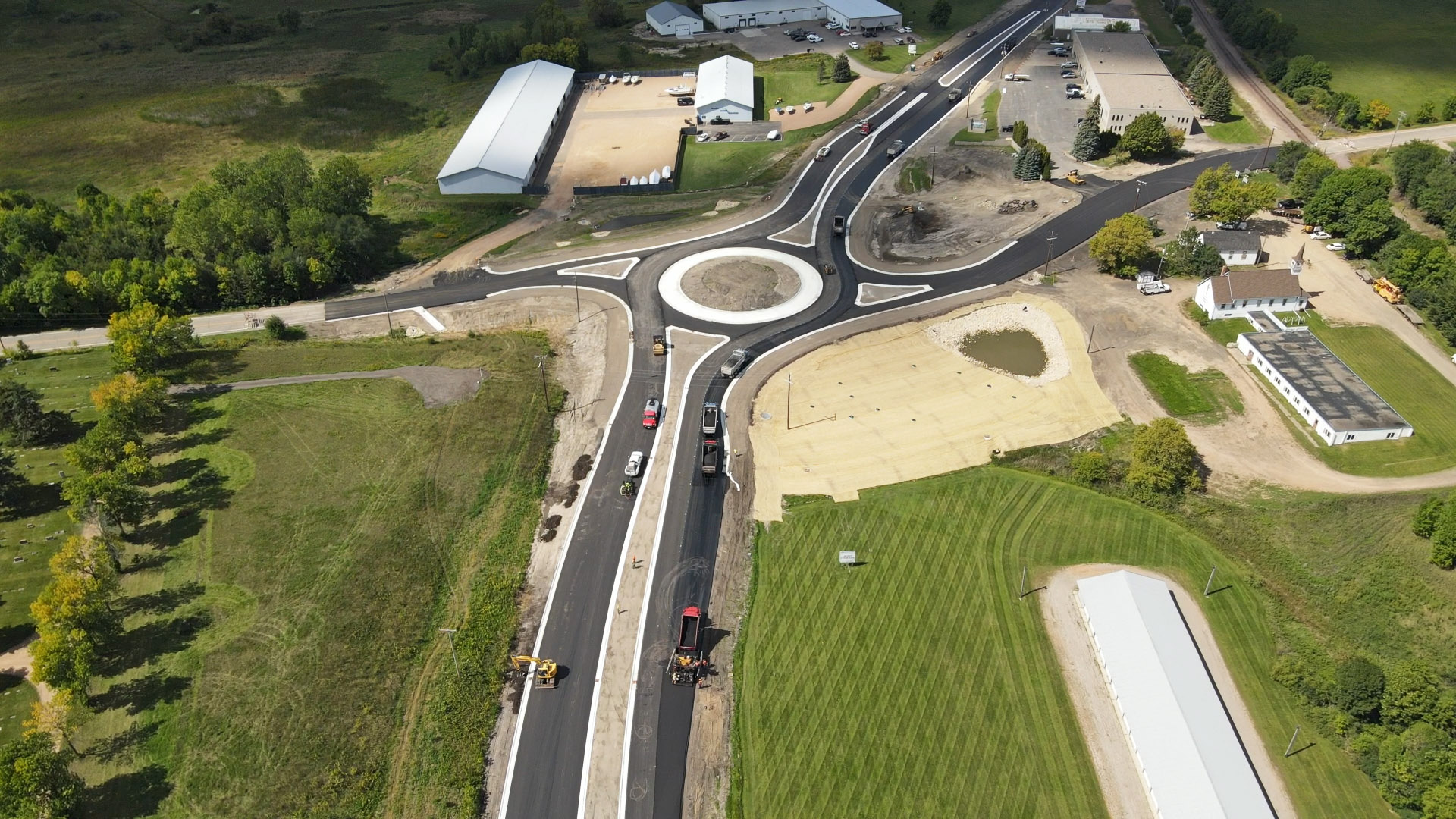 This project is a reconstruction of TH 12 and County Road 90 in Independence, Minnesota. The old intersection had challenging sight lines for entering cars, which contributed to a higher-than-average crash rate. The new intersection will feature a roundabout that will greatly reduce severe crashes and make it easier for traffic to turn onto and from Co. Rd. 90.
Our tasks include:
New storm sewer
Geomembrane lined pond
Reinforced soil slope walls
Center concrete barrier
New roadway section
This safety-driven project will eliminate head-on crashes on this section of Highway 12. These safety improvements include improved sightlines for motorists, access for walkers and bicyclists crossing Hwy 12, and a wider road overall. The roundabout has also been designed to accommodate future expansion.