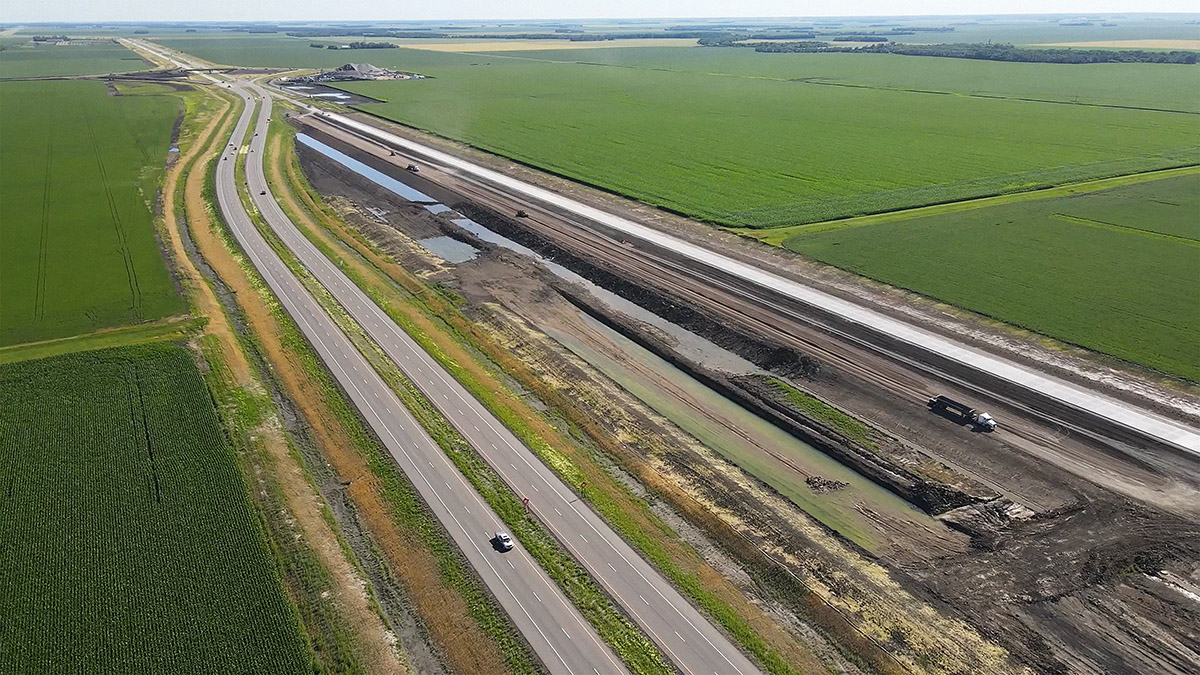 As part of the Fargo Moorhead Diversion project, I-29 will be raised to allow a new diversion channel to pass under the highway. Park Construction will be working as a subcontractor completing the earthwork, aggregates, and utilities for this project.
During the first year, Park Construction will construct a 3.3 mile; 4 lane temporary bypass for highway traffic. This will include hauling of all necessary materials to raise I-29 to stockpiles. Once the traffic has been switched to the temporary bypass, Park will begin removing the existing concrete to an onsite crushing operation. All crushed material will be utilized as aggregate base later in the project.
Year two will consist of Park placing all preloaded materials needed to raise I-29 for the 2 new bridges and reconstruction of County Highway 81 & 18. During the final year, work will be done to complete the construction of the levees and removal of the embankment used to construct the temporary bypass.