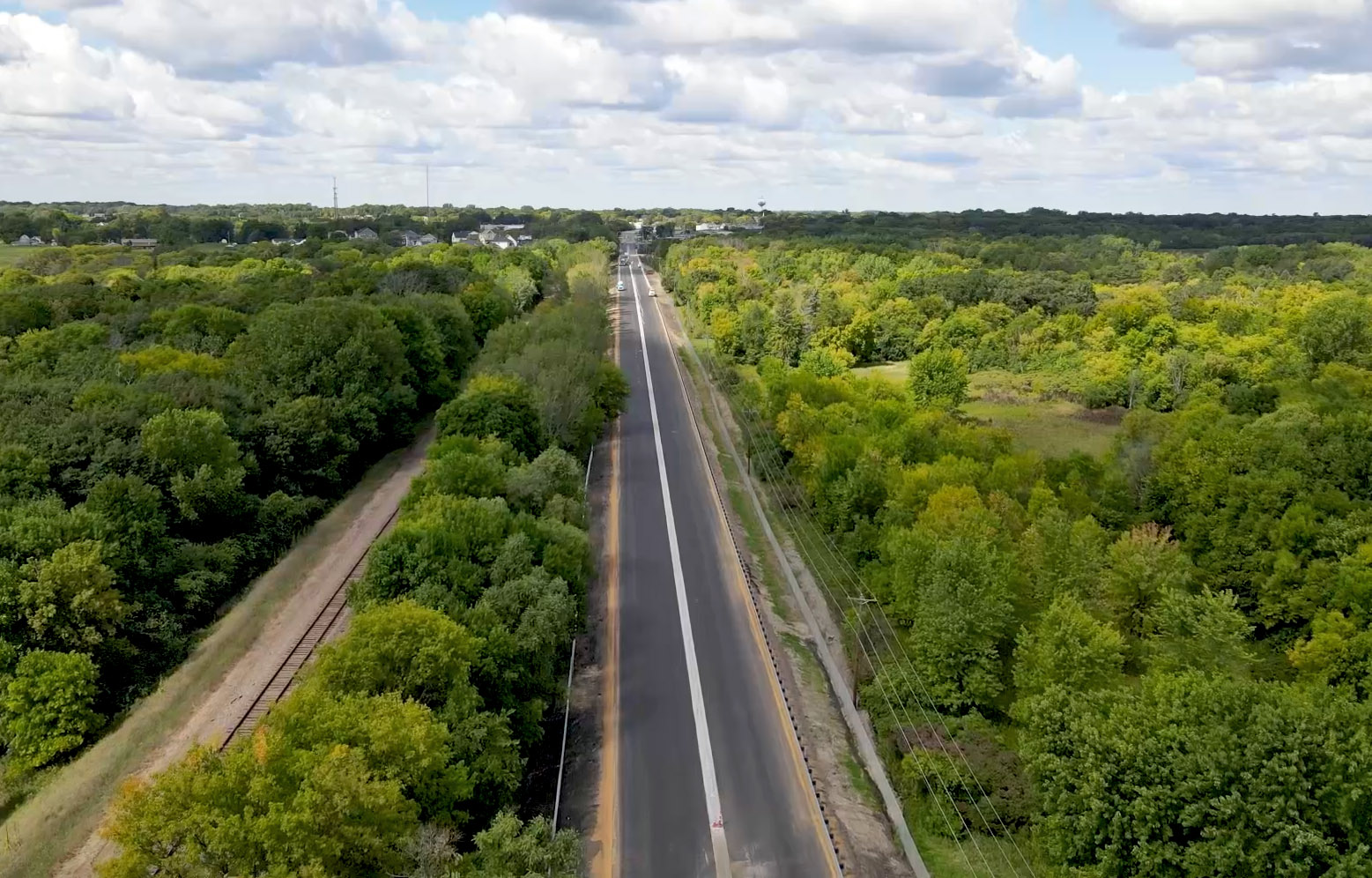 This project includes a 1.5 mile reconstruction of TH 12 from Co. Rd. 6 to Baker Park Rd. in Maple Plain, Minnesota.
Our tasks include:
New storm sewer
Geomembrane lined pond
Reinforced soil slope walls
Center concrete barrier
New roadway section
This safety-driven project will eliminate head-on crashes on this section of Highway 12. These safety improvements include improved sightlines for motorists, a 15-foot-wide raised concrete median, and a wider road section.